PT Pan/Tilt Camera Platform Anti-Vibration Camera Mount for FPV Plane Heli Car
£6.99 (inc VAT)
£5.82 (exc VAT)
Product Description
Pan & tilt camera platform, suitable for applications such as FPV (first person view) RC models. Enjoy having the freedom to move the field of view left, right, up and down.

Lightweight and robust.

Multi screw pack included to fit a wide range of installations.

Mounting of camera will depend on your model of camera. Small FPV case cameras will clip right into the holder.
Some tips on installation available here.

Camera and servos not included, please see our other items if you require servos or cameras.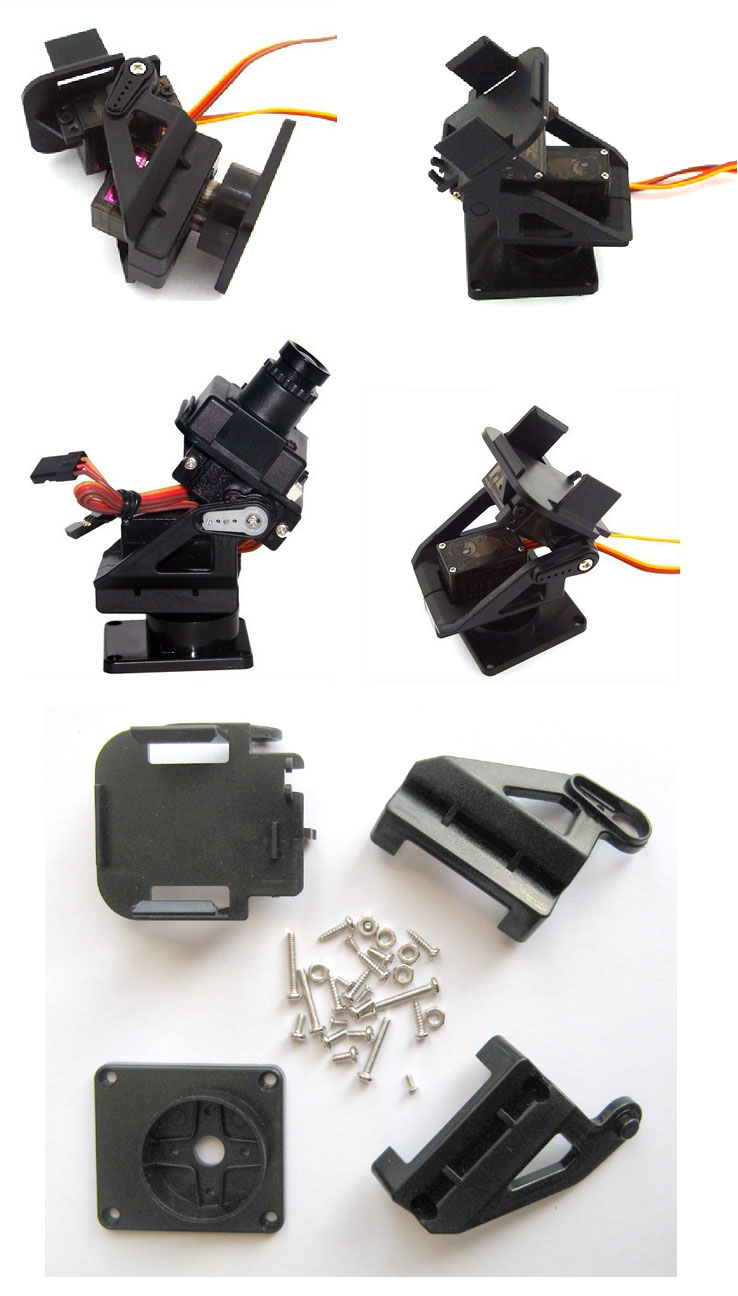 Find Similar Products by Category